Transaction Services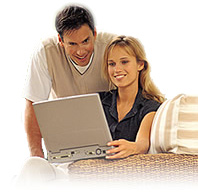 MHEFCU offers the following transaction-related services for your convenience:
Share Draft (Checking) Account
1. Standard account features low fees, competitive dividend rate; or
2. Free account earns no dividend and has no monthly fee if you maintain
direct deposit with the account.


ATM/Visa Debit Card
ATM cards are available to access share and share draft accounts. A member must have a share draft account to obtain a Visa debit card.


Audio Response System
All you need is a touch-tone telephone and personal identification number to find out information on your account any time of the day or night. Plus, it's free!


Payroll Deduction
A portion of your paycheck can be automatically deposited into your share account or deducted as a payment for a loan. It's easy and convenient. Your employer must offer this service.


Direct Deposit/ACH
Electronically deposit your paycheck, Social Security check or other recurring checks into the account of your choice.


Pre-authorized Draft
The credit union accepts automatic drafts from your account(s). These may clear electronically or by paper draft like a check. Use this service to make monthly payments such as insurance or mortgage.


Bank Wire Transfers
We can help transfer funds domestically or internationally.